Shavar Reynolds, Jr – 6'2 Lead Guard Seton Hall University
Being at Covenant was a different experience. It changed me in many ways and taught me to never quit no matter what hardships you face, You will get tested
and if you get through it now then you can face any challenge head on. Overall great experience and life lesson.
Rachid Shimou – 6'4 Wing Guard Felician College
My year at Covenant was the hardest and most eye opening year I've had in basketball. Living away from home hit hared.. I had to learn how to become a man and to excel in my game. Whether that was by doing extra pushups or dribbling drills in the basement.
Covenant taught me how to deal with problems head on while making long term friends and new family members in the process.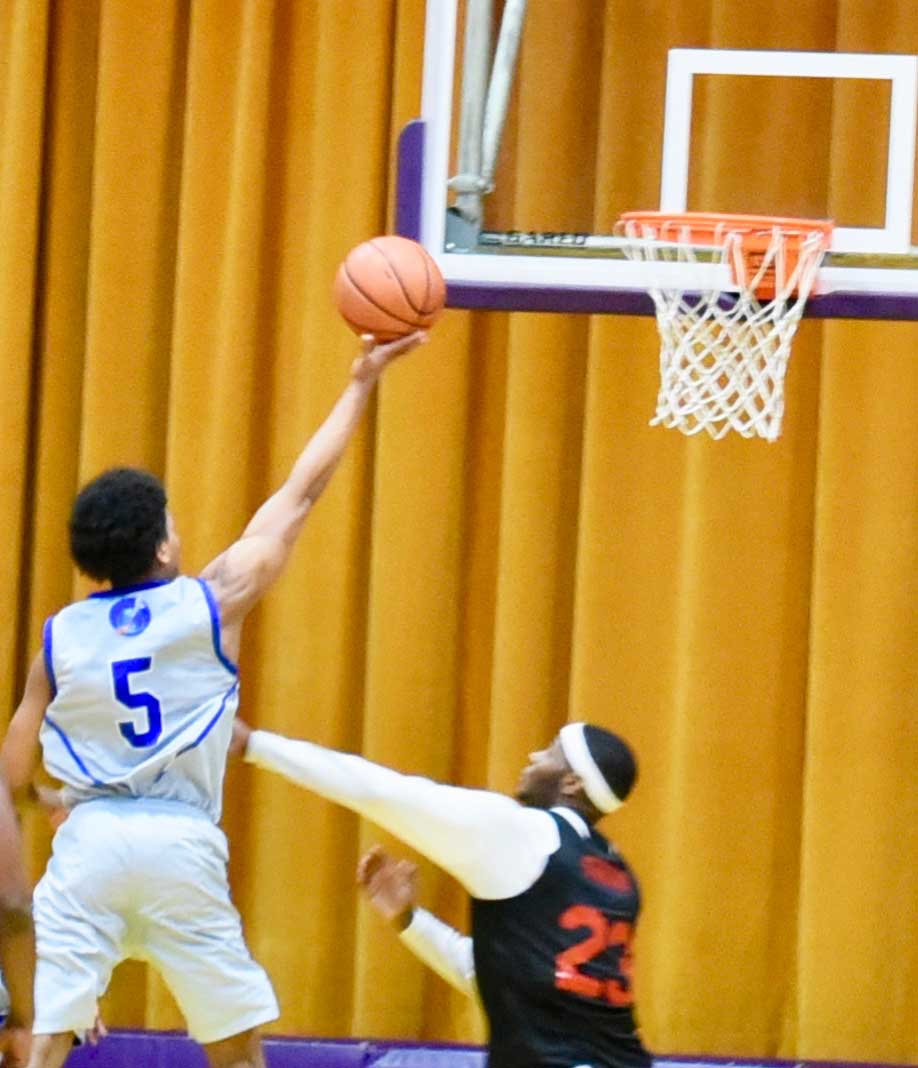 Elijah Mitchell – 6'4 Point Guard Monroe College
My time at Covenant was very challenging and hands down was onre of the toughest experiences I have had mentally and physically in my life.
When you come to Covenant you will find out if you really want to play basketball at a high level. You will be pushed to your limit, you will second guess your decision but if you stick it through I guarantee you will not regret it and it will be worth it.
This experience has not only made me a better basketball player but it has also helped me to mature as a young man.
My experience at Covenant has shown me that I will be successful not only on the basketball court but in life.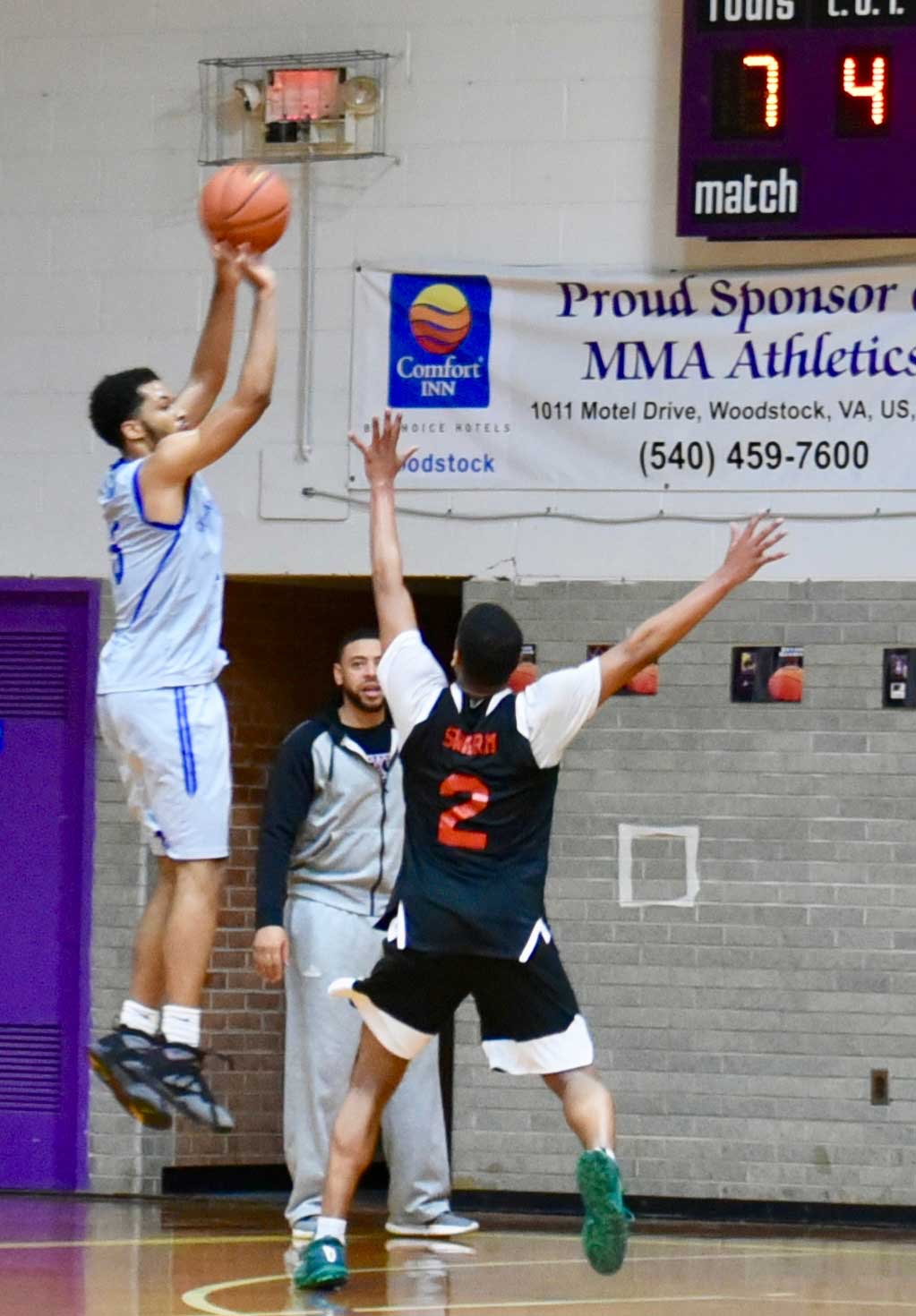 Derek & Robyn Roundtree Parents
Shout out to Coach Ian. The formula for success is really simple – Talent + Hard work and Dedication is a proven factor!
Two sons (Darius Roundtree – University of New Haven & Brandt Roundtree -Dominican College ) in college, can't thank Coach Ian enough.
#covemantstrong
#trustandbelieve @ Covenant College Prep
A. J West – 6'9 Power Forward University of Nevada. PRO Basketball Player
"Covenant College Prep Academy gets it done, best Post Grad program around. Big up to Coach Ian Turnbull."
Lance Rivera Jr – 6'4 Guard Highlands College
"The part that impressed me the most about sending my son Lance Rivera Jr to Coach Ian's Covenant College Prep program was that he not only helped in my son achieving his life long dream of going to college on a basketball scholarship but he also helped him o from having poor SAT scores to making the Honor Roll throughout his college career. Along the way helping to mold my son into the man that he is becoming. Salute Ian and the Covenant College Prep family and all of the new future alumni."
Lance "Un" Rivera . Parent
Kadeem Jack – 6'9 Forward Rutgers University. PRO Basketball Player
Coach Ian welcomed me with open arms and gave me an opportunity to attend Covenant College Prep Academy and to this day I am thankful for that. While at the house he made sure to instill different values into each and everyone of us.. With each kid there was different things he had to tackle and in my opinion he handled it tremendously. From making sure some kids learned how to cook to even teaching others about hygiene with their physical appearance and their living quarters. He also lived with us and was able to overseethe change that was going on. Because of my stay at Covenant College Prep I was able to transition into my life as a college athlete much easier than expected.
Aaron Bodie – 6'7 Forward Niagara University
"The year that my son Aaron attended Coach Ian's Academy we had a great experience. He trained like a champion and traveled to play some of the nations most elite Prep Schools. They wee also invited to play in some of the nations most elite Prep Tournaments. We left with a scholarship and an understanding of expectations on the next level. Thanks for everything Coach Ian Turnbull"
Jamar Cherry. Parent
Ashwell Boyd – 6'4 Wing Guard Delaware State Univeristy
"Covenant College Prep Academy is a tough program. It will test your love for the game, but it will reward you if you work hard and do what you have to do."
Eric Sandoval, Jr – 6'7 Wing Forward Georgetown College
"I had my son Eric Sandoval Jr attend Covenant College Prep there is where he grew to become a young adult and took responsibilities. He learned to improve his basketball I.Q of the game. He grew stronger and smarter and now can compete in any level of the game due to attending there at the academy. Coach Ian got my son ready mentally and physically. I highly recommend this academy to all young HS ballers who are looking to get to the next level and compete. He will get you there if you are ready for the challenge he provides. Coach Ian is a parent first coach second."
Eric Sandoval, Sr Parent
Mario Zimardis 6'6 Wing Forward New York University
"I think that Covenant Prep Academy is a great program for Student Athletes to develop. It will be very challenging for all athletes both mentally and physically which will make them come to the point where they want to quit. However, me personally being at Covenant Prep made mentally tougher and a better player. It will be very very hard but it will be worth it, at the end."
Chris Lewis – 6'1 Point Guard Delaware State University
"Thanks to Coach Ian , our son was given a chance to do what he loves to do (play basketball) and do it for free (Full Scholarship) !! He gave him the confidence that he needed to play Division 1 basketball and helped him get the SAT score he needed to get the scholarship."
Chris and Tracey Lewis. Parents
Markos Psimitis – 6'4 Guard St Louis University
"Covenant Prep Academy was a great experience for me. It is a place where a player can definitely reach his full potential. It is a place where you get to play against the best upcoming players and test your abilities. Coach Ian will push you to your limits in order to become a better player and a person. He will be your basketball coach but also your life coach as well. Covenant Prep is also a great place for International students. I personally went through the transition from European to American style basketball and I feel fortunate that I was there. If you work hard enough and maintain your focus Covenant Prep is the perfect place for any student athlete."
Alex Abreu – 5'11 – Point Guard University of Akron. Pro Basketball Player
"It's not going to be easy, Coach Ian is going to push you and it's a long road but in the end it's all worth it. No matter what people say if you believe in what you can do there is nobody that can stop you from making it.. Trust me I went through it and now I am in the best situation in my life."
Mike Celestin – 6'0 – Point Guard Southern University
"Covenant College Prep was essential in my development into a Division 1 basketball player. Coach Ian Turnbull not only provided me with great coaching instruction but was an excellent mentor and motivator."
Taylor Plummer Felician College
"Covenant College Prep was an experience like no other. It taught you not only basketball but how to be a man. The experiences we shared with each other will never be forgotten. We were more like family than a team."
Travis Flagg Post University
"My time at Covenant Prep was an eye opener. It made me a better basketball player and a better person. My time there I started to grow to learn to handle my buisness on the court and off the court."
Timothy Massado Felician College
"I was an active member of Covenant College Prep Academy now known as Covenant Prep in 2013. While yes, the experience was tough and involved an extreme amount of focos and determination the experience has changed my life for ever. Thanks to Coach Ian Turnbull and his program I am now on a full athletic scholarship at Felician College. Prior to coming to Covenant College Prep I had no offers and no place to go. Thanks to Coach Ian I am doing well at my school and I am an First Team All Academic in m conference and in the country. I thank Coach Ian for giving me the opportunity to better myself and he honestly changed my life in ways that I could never fully thank him."
Karon Waller – 6'4 Guard Binghamton University
"Coach Ian wants to get all his players into school. He is tough on his players but only to make you better. He wants to bring out the best in you."
Kevin Little – 6'0 Point Guard University of Tennessee Martin
"During my time @ Covenant Prep I became a better person on and off the court. I created a relationship with a group of guys I will remember forever. Coach Ian turns boys into men. Without Coach Ian and Covenant Prep I wouldn't be where I'm at today. Coach Ian supported and believed in me when no one else did."
Kievyn Lila St Rose – 6'6 Wing Guard Norfolk State University
"By being part of Covenant College Prep and being really "coached" by Coach Ian simply made my game better. He won't quit, and you will be mentally and physically ready to play this game"
Jamel Fuentes – 6'4 Point Guard Norfolk State University. Pro Basketball Player
"Coach Ian helped me grow not only as a basketball player but also as a man. Through his lessons I got a chance to build my character and be better prepared for adulthood. For that I am very appreciative"
Ian Chiles – 7'2 Center Morgan State University. Pro Basketball Player
"Coach Ian really helped me develop my game. He also helped me get into college. He kept his word from Day 1"
Adam Young – 6'8 Wing Forward California State College – Bakersfield
"Coach is someone that cares for his players"
Sabatino Chen – 6'4 Point Guard University of Colorado. PRO Basketball Player
"I was sent to the East Coast to train and play with Coach Ian so that I could learn the uptempo style that is played at the D 1 level. It was while training and traveling with his Covenant College Prep program that I was offered my scholarship. Thanks Coach Ian."
Stanley Elliot – 6'3 Guard Bethune Cookman University
"Coach Ian is the most knowledgeable Coach I have played for"
Jason Dawson – 6'1 Point Guard Susquehanna University
"Coach Ian brings out the best in you as a basketball player. When it comes to the game he keeps it real"
Marcus Porter – 6'5 Wing Forward American International University
"Coach Ian is going to push you hard because he wants you to be successful. Pay attention to the message not the way he delivers it"
Kyle Thomas – 6'6 Wing Forward Morgan State University
"Covenant College Prep helped me learn the importance of discipline in basketball. The coaching staff pushed me everyday to bring out the best in me, and I had to bring the same effort everyday.
Coach Turnbull coached me on the mental aspect of the game too. It was a moment during the season when my body seemed to hit a wall and I thought I had nothing else to give. Coach Turnbull helped motivate me to realize that those are moments where you have to give that extra effort in order to be successful. Covenant College Prep prepared and disciplined me for the high intensity level of college basketball."
Mortimer Berchie – 6'1 Point Guard West Virginia Weslyan University
"My experience at Covenant College Prep Academy was quite an experience. I learned a lot from Coach Ian. He pushes you to your maximum potential and helps you develop mental toughness because he's a Coach that demands a lot from his players. I enjoyed my experience there and it definitely has molded me into the basketball player I am today and the man I am today."
Tyler Kohl 6'5 – Point Guard Central Connecticut University
"My Time at Covenant College Prep taught me things I needed to learn about being a Man. Coach Ian taught me about having respect not only for the game but for people. He taught how to be disciplined in staying in shape, eating the right things and keeping a schedule to help me succeed. Even though Coach Ian and I had our differences at times I looked up to him as a Father figure. Not having my Father around as much It was difficult at first being disciplined by him but He and I know how much I appreciate and thankful for everything he sacrificed not only for me but also the other 12 guys on the team. I Love Coach Ian as a Father, Man and Coach and being with him helped me on my journey to where I wanna go. Thank you Coach Ian "
Nick Whittaker – 6'6 Wing Morris College
"My time at Covenant College Prep was good while it lasted. When I first met Coach Ian he was intimidating as any other coach. But he told me from the jump I'm going to have to work harder than I've ever have in my basketball career. And he made sure that was all I did while I played under his coaching. Coach Mitchell a.k.a Coach Fred always made sure we stayed prayed up. At Covenant College Prep only the strong survive."